Cleveland Indians
Draft History
2018
Bradley Zimmer - protection
17 - Jesse Winker
47 - Brian Anderson
70 - Chris Stratton
77 - Craig Stammen

2017
Tyler Naquin - protection
54 - Robbie Grossman
68 - Tony Burnette
72 - Koda Glover
126 - Juan Nicasio
128 - Taylor Rogers

2016
Francisco Lindor - protection
16 - Giovanny Urshela
46 - Michael Blazek
64 - Adrian Houser

66 - Arquimedes Caminero
76 - Michael Reed
106 - Tony Zych
136 - Shawn Armstrong

2015
T.J. House - protection
23 - Ryan Rua
48 - Daniel Descalso
84 - Nick Hagadone
93 - R.J. Alvarez
113 - Chris Bassitt
131 - Bryce Brentz

2014
Danny Salazar - protection
11 - James Paxton
38 - Brandon Barnes
71 - John Gast
101 - Donnie Neal
131 - Todd Cunningham

2013
Corey Kluber - proetction
24 - Justin Maxwell
54 - Tyler Thornburg
84 - Aaron Loup
86 - Francisco Peguero
114 - Mauro Gomez

144 - Justin De Fratus

2012
Jason Kipnis - protection
7 - Lonnie Chisenhall
18 - Blake Beavan
29 - Mike Carp
112 - Russ Canzler

2011
Carlos Santana - protection
29 - Andy Oliver
80 - Felix Doubront
150 - Matt Downs


2010
Matt LaPorta - protection

18 - Michael Brantley
48 - Aaron Poreda
78 - Craig Stammen
89 - Jeff Fulchino
108 - Burke Badenhop
138 - Brandon Medders

2009
Scott Lewis - protection
18 - Joe Mathers
48 - Jorge Campillo
88 - Alfredo Aceves
106 - Tommy Hunter
138 - Carl Pavano

2008
Asdrubal Cabrera - protection
64 - John Lannan
87 - Jack Hannahan
117 - Terry Metcalf
147 - Luis Mendoza


2007
Jeremy Sowers - protection
25 - Chris Coste
55 - Brian Bannister
85 - Fabio Castro
115 - Bill Tallet

145 - Shane Komine

2006
Ryan Garko - protection
55 - Jeremy Accardo
84 - Franquelis Osoria
91 - Chris Spurling
106 - Rick Helling
136 - Jeff Fassero

2005
Grady Sizemore - protection
16 - Jose Castillo
19 - Jorge Cantu
49 - Ian Snell
67 - Kameron Loe
76 - Jeremy Serrano
88 - J.J. Putz
120 - Dave McCarty

2004
Jody Gerut - protection
17 - Oscar Villareal
56 - Jason Stanford
68 - Lew Ford
119 - Joe Vitello
137 - Humberto Quintero
147 - Jason Christenson


2003
Brandon Phillips - protection
20 - Kevin Mench
56 - Dennis Tankersley
75 - Brandon Villafuerte
86 - Jason Davis
116 - Joe Roa
146 - Chris Magruder

2002
C.C. Sabathia - protection
8 - Danys Baez
44 - Jason Jennings
74 - Randy Choate
77 - Jerrod Riggan
134 - Robin Jennings

2001
38 - Tim Drew
108 - Wes Helms
122 - Dewayne Wise
142 - Danny Mota
147 - Rocky Biddle
Past Owners:
formerly the San Diego Padres ('89-'01) moved to American League
Wes Oddan 1998-2002
Roger Rockhill 1996-1997
Sam Chi 1989-1995

Overall Record
Win Loss Pct
2475 2364 .511
Est. 1989
Owner: Rob Babcock - 2002
NL Wild Card
1991
1992
AL East Pennant
2006
2007

AL Wild Card
2002
2014
2018
Indians 1st trimester Instruction sheet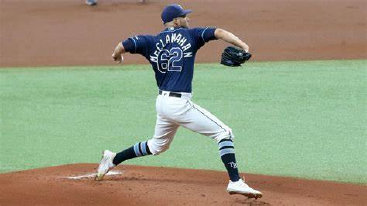 Cleveland Indians Award winners

Silver Sluggers
2001 - Manny Ramirez - OF
2017: 83-79, 3rd in AL East, Draft Position 17

Overview: It seems like injuries have hurt this team more than others. It seems like every year there is a player like Michael Brantley or Lonnie Chisenhall or Jason Kipnis who needs help filling out a position. So the team has consistently had to scramble to keep itself moving. They have gotten through this by using an extraordinary number of non-full-time players every year. At the same time, they have had excellent starting pitching that has kept them from getting high draft picks. This has left them in a .500 level team vortex.

Let me emphasize that this team's rotation may be the second best in the American League, despite the fact that the need to replace Andrew Cashner and currently do not have a 4th starter. The pitching staff has the capability to beat any team in the league and certainly every team in the AL East on any given day. But the team is handcuffed because it has not built up the depth to help the offense.

Everyone is aware of the danger of being a .500 level team. What is happening with free agency in real baseball may be a reflection of teams not wanting to bother to enter the .500 level zone. But what can be done in our league when a team gets to the .500 level?


This raises the general question of what sort of trades are this league about? Right now, there just is not much trading. Maybe this is due, in part, to the lack of movement in real baseball. Teams in this league are waiting to see what happens to players in real baseball. Leaving that aside, what kind of trades does one have to be good at to succeed in this league?

There are two types of trades that do not seem to happen often in this league. First, you do not see many big-name talent for big-name talent moves. Sometimes it does happen when two teams with excess players can move them. But it is rare that someone moves a big asset for another big asset. Second, you do not see many big four plus players swaped for four plus other players. In the past, I think teams figured they could amass talent by getting players on the back end of deals, making them lopsided. But you do not see this that often.

Since those two types of trades do not seem to happen, it seems like what makes teams good is effective roster management. That is, making sure that small assets can be continually recycled for other small – but hopefully better – assets. Cleveland has done a reasonably good job at making these sorts of deals. Some of the trades have more-or-less worked and some have more-or-less not. But they have managed to keep going which is admirable. But they have not been able to parlay this into solidity on offense. This makes me wonder if it can be done?

Part of what I wonder is whether, in general, owners in this league value their own players too highly. Because we focus so much on what we have and are so afraid to fall off, that we do not look for other opportunities. Maybe owners need to think more realistically about what they have so that this opens up trading more. This would create some volatility that may make it more possible for teams to get better and make it less bad when teams fall.

Starting Rotation: Cory Kluber and James Paxton are as good a 1-2 as you will find. CC Sabathia has rebounded to be a highly effective #3 lefties who kills righties. Danny Salazar is an ok 4-5 guy. They do need a bunch of starts but they should be able to find something in the draft. But this team could win a bunch of games, especially in the #2 spot. If they trick their way into the playoffs, they could make a run.

Bullpen: Cleveland took Koda Glover in the 3rd round last year. He only pitched 19.1 innings and had a 5.12 era. But he's got a closer symbol but without a T rating. So does it matter? Fortunately, though, Cleveland took Juan Nicasio in the 5th round. He would have been a Darryl Irvine candidate if not for the number of full-time starters taken in the 5th round.

After him, there are a cast of others – Andrew Chafin, Taylor Rogers and James Hoyt. This team is stocked with interesting/useful bullpen guys. Contending teams who lack bullpens – and there are a bunch in the AL – should look to Cleveland for help. I am not sure how much bullpen help there will be in the draft. To contend, teams may want to make some trades.

Starting Lineup: Here is the problem. Anyone who has been in the AL for a while knows this team specializes in utilizing many different players to cover many different positions. This year, this strategy will continue. However, this year, things look particularly complex as Carlos Santana and Francisco Lindor appear to be the only full-time options on the roster. The team's two-headed 2nd basemen and 3rd basemen do not hit well at all. The outfield of rookie Bradley Zimmer, Michael Brantley, and Robbie Grossman aided by about 4 other people including Lonnie Chisenhall has some ability offensively but are not great. Newly acquired Brian McCann should contribute when he is in the line-up. The line-up does not have a huge hitter nor does it really have depth. I cannot tell if the team has a dh or not. With the right management, the offense will not be bad, but it is not above average.

Defense and Speed: Lindor is not a great hitter (though not bad for a shortstop) but he will help on defense. McCann is a liability behind the plate. The rest of the defense looks manageable. Brantley and Lindor should be able to take advantage of pitchers who cannot hold runners, but the team is probably not going to steal many bases.

Surplus/Deficiencies: The team needs a 4th starter and, I believe, a dh. The team needs at least some help in the field. As I mentioned, the team has a bunch of relievers who are interesting. Ordinarily, that would not be a big deal, but this year given so many teams needing help in the pen, someone might want to reach out to Cleveland with offense.

Outlook: It is hard to know exactly how far Kluber-Payton-Sabathia and Nicasio-Hunter will take this team. It is possible it could go far. It could at least improve on 83 wins. But without more offense, I am not sure how far it can really get. There is quality on this team and there are many parts here that teams could use. Other teams should look at this club and see if there are short term deals that could be made now, but could blossom into longer term success for both teams.
Indians 2nd trimester Instruction sheet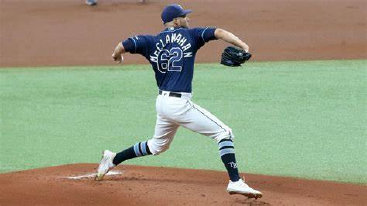 Indians series #20 on Instruction sheet