Atlanta Braves
Draft History
Ozzie Albies - protection
41 - Matt Belisle
58 - Daniel Robertson
86 - Patrick Kivlehan
142 - Greg Infante

2017
Dansby Swanson - protection
21 - Albert Almora
31 - Mallex Smith
74 - Aaron Blair
110 - A.J. Schugel
141 - J.T. Chargois
149 - Alen Hanson

2016
Matt Wisler - protection
2 - Addison Russell
15 - Vincent Velazquez
21 - Gary Sanchez
36 - Kevin Plawecki
43 - Felipe Rivero
52 - A.J. Cole
54 - Wilmer Difo
127 - J.R. Graham
130 - Sean Gilmartin
148 - John Hicks

2015
Tommy La Stella - protection
19 - Ken Giles
53 - Nick Greenwood
67 - Brandon Hicks
97 - Jace Peterson
142 - Miguel Rojas
146 - Sam Dyson

2014
Evan Gattis - protection
10 - Nick Franklin
20 - Kyle Gibson
26 - Robbie Grossman
40 - Aaron Hicks

93 - Yusmeiro Petit
96 - Cameron Rupp
130 - Michael Tonkin

2013
Andrelton Simmons - protection
8 - Trwvor Rosenthal
10 - Drew Smyly
39 - Robbie Ross
70 - Josh Vitters
73 - Tyler Pastornicky
112 - Jhonatan Solano

2012
Julio Teheren - protection
26 - Chris Parmalee
32 - Kyle Seager
33 - Liam Hendricks
86 - Alexander Torres
88 - Alexi Amarista
120 - Tsuyoshi Nishioka
124 - Henry Sosa

2011
Jason Heyward - protection
4 - Travis Wood
50 - Jim Edmonds
104 - Fernando Abad
107 - Trevor Plouffe
116 - Bill Bray

2010
Tommy Hanson - protection
37 - Edward Mujica
38 - Kris Medlen
66 - Sam Fuld
75 - Jason Jaramillo

2009
Charlie Morton - protection
4 - Dexter Fowler
6 - Michael Bowden
32 - Angel Salome
68 - Dusty Ryan

108 - Wil Neives
124 - Gregoria Petit
125 - Alberto Gonzalez

2008
Yunel Escobar- protection
12 - Joey Votto
14 - Travis Buck
25 - Jesus Flores
31 - Luke Hochevar
56 - Jo-Jo Reyes
96 - Alejandro de Aza

111 - Joe Dillon

2007
Scott Thorman - protection
12 - Andre Ethier
32 - Pat Neshek

42 - Taylor Buchholz
71 - Chris Sampson
72 - Charlie Haeger
116 - Brian Sweeney
140 - Brian Wilson

2006
Jeff Fancouer - protection
15 - Matt Murton
18 - Chien-Ming Wang

93 - John Rodriguez

111 - Matt Diaz
116 - Geoff Geary
135 - Kevin Cash

2005
Adam LaRoche - protection
6 - Dan Meyer
13 - Jason Kubel
17 - Jesse Crain
24 - Scott Hairston
53 - Nook Logan

2004
Horacio Ramirez - protection

21 - Jason Young
55 - Kyle Snyder

83 - Mike Ryan
111 - Jaret Wright
129 - Wil Cunnane

2003
Chris Hammond - protection
31 - Eddie Rogers
51 - Drew Henson
112 - Bill Hall
141 - Luis Garcia

2002
Wilson Betemit - protection
41 - Calvin Maduro
47 - Joaqin Benoit
119 - Robert Machado
131 - Tim Raines Sr.
137 - Julio Franco


2001
43 - Elmer Dessens
85 - Augie Ojeda
119 - Joe Slusarski
137 - Jason Conti

Past Owners:
Scott Decker 2002
Peter Brockway 1996-2001
Charlie Thomas 1995
Steve Murray 1993-1994
Eddie Thomas 1990-1992

The Atlanta Braves moved to the American League in 2004

Overall Record
Win Loss Pct
2543 2123 .545
Est. 1990
Owner: Darrel Bimberg - 2003
Home of the Braves
Braves 1st trimester Instruction sheet
American League Pennant
2010
2011
2018

AL Central Pennant
2006
2010
2011
2014
2017
2018

AL Wild Card
2015
2016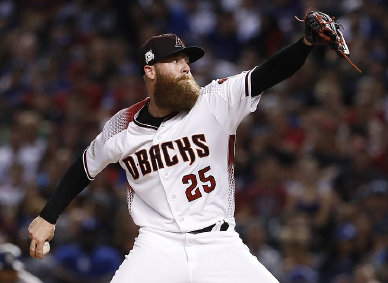 Atlanta Braves Award winners

Most Valuable Player
2007 - David Ortiz
2006 - David Ortiz

Rookie of the Year
2011 - Jason Heyward
2010 - Tommy Hanson
2006 - Jeff Francoeur

Fireman Relief award
2011 - Rafael Soriano
2010 - Brian Wilson
1999 - Tom Gordon

Silver Sluggers
2017 - Freddie Freeman - 1B
2011 - Rafael Furcal - SS
2011 - Casey McGehee - 3B
2011 - Dexter Fowler - CF
2010 - Jason Kubel - OF
2007 - David Ortiz - 1B
2007 - Rafael Furcal - SS
2006 - Andruw Jones - OF
2006 - David Ortiz - DH
2001 - Chipper Jones - 3B
Atlanta Braves - UPDATED

THE UPDATE: I am not going to rewrite this whole thing but I will mention the Erwin Santana trade. With Santana matches up better against Alex Wood of the Mariners although he is not as good as Chris Sale. The keys to getting Santana, however, is that they have not lost anything they needed for this season AND they push Gio Gonzalez to the 2nd starter spot. Gonzalez actually matches up well against Carrasco/Quintana of the White Sox and the Mariner's #2. That will help the Braves immensely. It is a gutsy move for Atlanta but they had the resources to make the trade and it is admirable that they are going for it.

2017: 98-64, 1st in AL Central, reached the AL Championship Series, Draft Position 28

Overview: This team is in an interesting but difficult position. It is interesting because the top of this line-up may be strong at a historical level. Michael Conforto, Justin Turner, Freddie Freeman and Gary Sanchez are going to absolutely rake. The bottom of the order is nothing to scoff at and even if Addison Russell and Byron Buxton do not hit, they will save runs defensively. So the line-up is extraordinary.

The position is difficult, however, because the Braves came into this season without elite starting pitching. They went out and got Gonzalez and Cashner who would be a great 1-2 combination is they were not in the same division as the White Sox. The rest of the rotation is not weak in relation to normal teams, but against the White Sox, it is not awesome.

So, how much does one pay to reach the World Series? It is a very difficult question. In the case of the Braves, though, the important thing to realize is their window is not necessarily closing soon. Justin Turner is 33 and their two new pitchers are in their 30's. But the core of this offense is very young. Ozzie Albies is 20 and Ronald Acuna has reached AAA at the age of 13 or something like that. But where are the starters coming from? If the Braves cannot find a legitimate ace or two, it will be hard for them to go all the way. Julio Teheran could be great, but I am not sure about the rest of them.

So do the Braves cash in offensive talent for pitching? And do they do it now or later? That is at least a question. I think they certainly could beat the White Sox in a 7 game series. But do they want to do something to increase their odds?

Starting Rotation: Gio Gonzalez is a legitimate ace but he is not Chris Sale. Andrew Cashner is a solid but not exciting number 2. The 3-4-5-6 is some combination Trevor Bauer, Julio Teheran, Mike Foltynewicz and Vince Velasquez (and maybe AJ Cole). Whoever is the #4 starter could be a 30 game winner given the offensive support. But I am not sure who I would want to start in the playoffs. With the two new arrivals, this is a very good rotation but the question is what happens in the playoffs.

Bullpen: Filipe Rivero is a lefty. There are so many lefty mashers floating around that he could find some bumps in the road. But his 1.67 ERA in real baseball should carry him. Fernando Abad should be a good set up guy but he is also a lefty. Sergio Romo and Zach McAllister are solid contributors but more ROOGY types. The team could use a substantial righty set-up guy. If you are wondering how people get closer ratings, check out Jim Johnson.

Starting Lineup: As I said in the introduction, the top of the order will mash and that is rounded out by a bunch of solid contributors. It is an elite offense. If one had a concern, it would be that the team has a bunch of platoons or, at least, positions that require more than one starter. The full-time guys that I can see are Buxton, Sanchez, Turner, Freeman and Brian Dozier. The other four spots are split (if Dozier dh's). This is not the worst thing in the world since there are some clear platoons. Albert Almora/Steve Pearce and Mallex Smith/Peter Bourjos can do straight platoons. Ozzie Albies (as far as I can see) has 60 PA's v lefties which limits him but he can still start 23 games versus lefties if need be. But Albies is not bad versus rhp.

The thing that looks odd to me is whether Brian Dozier is going to DH. Alen Hanson and Ozzie Albies can play 2nd and Brian Dozier is not good defensively. He would not hurt the team at DH and he certainly has power (34 home runs in real baseball). I just do not think of Dozier as a DH, but it is not as if he will complain.

Defense and Speed: Buxton's defensive in center field will make up for any lack of hitting ability (it seems, I have not actually done the math). Gary Sanchez has a good arm behind the plate. If Dozier is not in the field, there are no big defensive weaknesses. Buxton and some of the role players like Alen Hansen can steal bases. FYI: Freedie Freeman stole 8 bases in real baseball last year.

Surplus/Deficiencies: As I wrote, for a World Series team, the Braves should think about boosting the rotation. They should not have to in order to make the playoffs. But it is worth considering. They could use help in the pen, but nothing they should not be able to draft. Right now, it seems everyone is contributing, but they could move pieces if they got the right pieces back to improve them right now.

Outlook: I would expect them to make the playoffs even if it is as a wild card team. It seems like the offense will cruise past many of the weaker teams in the league. They have the offense right now to go to the World Series. It is not obvious, however, how often they would beat the White Sox in 7-game series. How often will this offense beat that defense? I do not know but it should be interesting to watch.