New York Mets
Draft History
2018
Amed Rosario - protection
67 - Sam Travis
97 - Paul Blackburn
127 - Tomas Telis

2017
Robert Gsellman - protection
60 - A.J. Griffin
90 - T.J. Rivera
102 - Daniel Coulombe
117 - J.C. Ramirez
120 - Tyler Holt

2016
Noah Syndergaard - protection
39 - Tyler Saladino
99 - Yadiel Rivera
126 - Eric Geoddel
129 - Greg Garcia

2015
Jacob deGrom - protection
20 - Domingo Santana
42 - Eugenio Suarez
46 - Tony Sipp
63 - Tommy Kahnle
105 - Jimmy Paredes

2014
Zack Wheeler - protection
5 - Jackie Bradley Jr.
31 - Jim Henderson
61 - Matt den Dekker
98 - Vic Black
128 - Joey Terdoslavich

2013
Matt Harvey - protection
16 - Donovan Solano
40 - Pedro Florimon
43 - Kirk Nieuwenhius
59 - Dallas Keuchel
91 - Jeurys Familia

2012
Justin Turner - protection
20 - Arodys Vizcaino
22 - Nathan Eovaldi
69 - Logan Schafer
99 - Mike Nickeas
103 - Pedro Beato

2011
Ike Davis - protection
7 - Jose Tabata
25 - Chris Heisey
56 - Dillon Gee
89 - Luis Hernandez
90 - Justin Germano

2010
Fernando Martinez - protection
71 - Vin Mazzaro
109 - Anthony Swarzak
118 - Craig Tatum
130 - Luke French
144 - Jeff Fiorentino

2009
Daniel Murphy - protection
31 - Cory Wade
33 - Joe Inglett
89 - John Bowker
91 - Jose Maijres
102 - John Jaso
105 - Jeff Bailey

2008
Carlos Gomez - protection
114 - Reggie Sanders
126 - Gary Glover
133 - Juan Gutierrez
135 - J.D. Durbin
146 - Colt Morton

2007
Mike Pelfrey - protection
92 - Tony Pena
94 - Billy Sadler
99 - Scott Moore
101 - Tim Salmon
148 - Julio Franco

2006
Mike Jacobs - protection
11 - Ryan Doumit

32 - Corey Hart
41 - Josh Johnson
71 - Andrew Sisco
97 - Merkin Valdez
131 - Andy Phillips

2005
David Wright - protection
10 - Nick Swisher
41 - Denny Bautista
52 - Victor Diaz
89 - Kazuhito Tadano
146 - Josh Paul

2004
Jose Reyes - protection
7 - David DeJesus
39 - Jhonny Peralta
59 - Amaury Telemaco
125 - Dan Wheeler
130 - Chris Spurling
134 - Mark Sweeney

2003
Pat Strange - protection
5 - Sean Burroughs
76 - Carlos Silva
79 - Jamie Cerda
95 - Casey Blake

2002
Alex Escobar - protection
39 - Cory Aldridge
58 - Damien Moss
65 - Randall Simon
83 - Jeff Austin
95 - Josh Fogg

99 - Courtney Duncan

129 - Chris Michalak
130 - Erick Almonte

2001
2 - Jimmy Rollins
5 - Adam Piatt
6 - Jon Garland
20 - Lorenzo Barcelo
35 - Ruben Quevedo
84 - Mike Holtz
Past Owners:
Scott Janoe 2002-2006
Tim Lewis 2002
Doug Sopp 2000-2001
Paul LoBianco 1994-1999
Bill Nyman 1992-1993
Bob Heasley 1990-1991
Rocco Meconi 1989
Roy Henderson 1989
Overall Record
Win Loss Pct
2277 2583 .469
Est. 1989
Owner: Paul LoBianco - 2006
Mets 1st and 2nd trimester Instruction sheet
National League Pennant
2004
2016

NL East Pennant
2016

NL Central Pennant
2004
2006
2007

NL Wild Card
1993
NBC-Dynasty Champions - 2016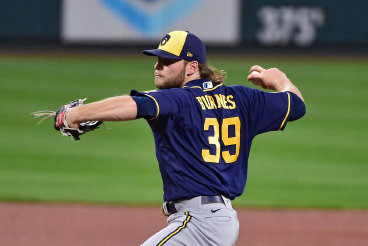 New York Mets Awards Winners

Most Valuable Player
2016 - Dee Gordon

Cy Young Award
2016 - Noah Syndergaard

Rookie of the Year
2016 - Noah Syndergaard

Silver Sluggers
2016 - Dee Gordon - 2B
2016 - Stephen Vogt - C
2017: 68-94 37 GB draft position 7th(but traded)

Overview: There was no repeat, and no hope for a repeat early, for the 2016 NBC Champion NY Mets. A fast fall from grace, but justified because of the parade they put on after the 2016 season. So, how do the Mets go about rebuilding and again threatening the playoffs? Can they find the right post season manager? Once a strong rotation, the Mets had a hard go of it last season. Can they rebound as quickly as they fell apart?

Starting Rotation: Injuries have depleted this staff last year and this as well. Syndergaard and Harvey had a big impact on the championship team, but now they are in a different spot. Jacob deGrom will play well, although the long ball could haunt. The rest of the rotation, well they could run into problem. Griffen will limit base runners, but he too will see the ball become a sought after souvenir more often than one would strictly like. JC Ramirez has potential and might end up the best option for the #2 spot. Cueto might have an argument, but really these guys are not what they once were. Some, like Syndergaard, are young enough to be stars again. The Mets donít need to spend big on the rotation, as it could and maybe should rebound in the very near future.

Bullpen: Vizcaino leads the bullpen, and he will do quite well. Coulombe and DeLaRosa are ok LOOGYs but shouldnít see key RH batters. Familia is like the starting staff, not what he was but still time to contribute. This group could use more help, easily done in the draft, but if they arenít contending is it really worth it?

Starting Lineup: The Mets offense comes from some maybe not as traditional spots. Dee Gordon will get on base while manning second. At short, the Mets have multiple options. Cabrera would be a great offensive short stop, but he may boot a few too many grounders to stay their long. Reyes can play, as can protection Rosario. At third, Escobar and Rivera form a good platoon. All of these options can get on base well, with some power out of the SS position. At first, Duda has the power even if he will struggle to reach base vs left handers. At catcher, a platoon of Rupp and Vogt will get things done. In the outfield Hernandez will play CF part time, but the Mets need help here. In the corners, Choo and Beltran have power vs RHP and Revere will reach base. Left handed pitchers will have some good days though.
Short at bats in center is the only lacking spot for the Mets. However, they donít have the stand out elite bats right now. Not a ton of power but there are some reasonable on base skills.

Defense and Speed: If Cabrera has to play SS, then defense is a question mark. But Dee Gordon will handle second well and at the other spots the Mets are decidedly non descript. There is plenty of speed here, Revere, Choo, Gordon and Reyes will steal bases.

Surplus/Deficiencies: The biggest deficiency is center field, but also the Mets need some more power. They do have some extra bats to move, as 3B and SS are double covered and even Saladino is extra at 2B. The Mets do have some aging players that will need to be replaced in a few years. There are extra starting pitchers but short some in the pen.

Outlook: The 2018 version of the Mets is not likely to do well in the rough and tumble NL East. They may improve on their 5th place finish, but that would be more because of the arrival of the Giants and potentially the drop off from the Rangers, though the Rangers should finish ahead of both the Giants and Mets unless they really get unlucky.
Long term, the Mets still have a lot to like. Ahmed Rosario will be a strong short stop for awhile and the starting rotation has a lot of big names. A wheeling and dealing manager could turn this team around quickly, as there are veterans who can help a contender now. But, sadly, sitting on the players as they age will slow the rebuild process.
Mets 3rd trimester Instruction sheet