11
Barry Larkin
Barry was 'the Captain". He played 17 seasons for the Reds and only the Reds. He is the all-time leader in almost every offensive category for the Reds. Larkin was named to the All Star team 11 times. He was voted Reds player of the '90s. Barry Larkin was inducted into the NBC-Dynasty League Hall of Fame in 2006.
49
Rob Dibble
Known by many as "The Devil", Rob Dibble tormented opposing hitters from 1989-1994. He is the Reds all-time saves leader with 139 saves. He was known for his strike outs and once struck out 126 hitters in only 92 innings. Dibble was a 4 time All Star, but had to retire early after battling injuries
44
Eric Davis
Eric "the Red" was in a Reds uniform for 11 seasons from 1989-1994, 1997, 1999-2002. He was the NBC MVP during the 1990 season when he batted .342 with 35 HRs, 140 RBIs and 40 SB. Eric was also a 3 time All Star. He was a huge part of the 1999 World Champion Reds, that season he was an All Star and winner of the Silver Slugger Award.
17
Chris Sabo
"Spuds" or Chris Sabo was a fan favorite in Cincinnati. his steady play at 3rd base from 1989-1994 allowed the Reds to pencil him in everyday. He retired with 150 HRs and 578 RBIs through 6 seasons. He was voted to the 1992 All Star team.
27
Jose Rijo
Rijo was the Ace of the Reds for many years. He played 9 seasons in Cincinnati from 1989-1996 and then came out of retirement for one final go of things in 2003. His lifetime record is 162-62 and retired with an ERA of 2.81. He was a 2 time All Star and is near the top of every pitching category in Reds history. Jose Rijo struck out 20 batters in one game vs the New York Mets.
23
Hal Morris
Hal Morris was a hit machine. He was up in the league leaders for average every year. He hit over .350 twice during his 10 year career, which was 1991-2000. Morris was an All Star 2 times. He ended hi scareer hitting .303 and 303 2Bs, whiling flashing great leather at 1st base.
24
Bobby Bonilla
Bobby B was a force in the Reds lineup for 7 seasons, 1992-1998. He hit HRs during his stay, but is mostly remembered for his doubles. He lead the league twice in doubles, once he hit 72 two baggers in a season. He ended his career in Cincy with a .303 average, 299 2Bs, and 190 HRs. He was elected to the All Star team 3 times.
12
Steve Finley
21
Roger Clemens
NBC-Dynasty Champions - 1999, 2006
Reds management scouting during spring training
Finley played 9 seasons in Cincinnati were he roamed CF with great ease. Steve had six 30 plus home run season with the top mark of 42 in 2000. He was key member of the 2006 World Series team and an All Star in 2003. Fins as the locals call him was a fan favorite and could be counted on to play 160 plus games almost every year.
The Rocket was one of the most dominate picthers to every pitch in the NBC. Though his career has been tarnished by his morals, he holds many Cincinnati records. His 2703 strike outs in Cincinnati alone is jaw dropping. He won 186 games for the Reds and 2 World Series. He is a 4 time All Star and won 1 Cy Young award. Love him or hate him (there are plenty of both), he was amazing in his 10 seasons as a Red.
Reds series #1 thru #17 Instruction sheet
National League Pennant
1998
1999
2002
2006
2008
2009

NL East Pennant
1991
1992
1993
1994
1995
2006
2008
2009
2011
2014
2017

NL Central Pennant
1996
1998
1999
2000
2002
2003

NL Wild Card
1989
1990
1997
2008
2012
2013
2015
2018
Reds player of the 2000's
Adam Dunn
Reds player of the 1990's
Barry Larkin
Cincinnati Reds
Est. 1989
Draft History
2018
Luis Castillo - protection
25 - Jose Pirela
55 - Antonio Senzatela
66 - Sal Romano
115 - Jimmie Sherfy
137 - Eric Young Jr.

2017
Dan Straily - protection
12 - Mitch Haniger
20 - Andrew Toles
39 - Hector Neris
64 - Robert Stephenson
71 - Jake Barrett

2016
Raisel Iglesias - protection
7 - Jose Peraza
12 - Joe Ross
30 - Rob Refsnyder
56 - Chi Chi Gonzalez
59 - Michael Lorenzen
83 - Jarrett Parker

2015
Tucker Barnhart - protection
10 - Collin McHugh
15 - Steven Souza
31 - Cory Spangenberg
64 - Chris Hatcher
68 - Anthony DeSclafani

2014
Billy Hamilton - protection
53 - Marcus Semien

100 - Stomly Pimental
122 - Donald Lutz
145 - Tuffy Gosewisch

2013
Didi Gregorius - protection
11 - Erasmo Ramirez
42 - Tony Cingrani
81 - George Kontos
97 - Jared Hughes
121 - Jeremy Hefner

2012
Devin Mesoraco - protection
28 - Javy Guerra
34 - Cristhian Martinez
65 - Brandon Crawford
66 - Todd Frazier
127 - Dylan Axelrod

2011
Aroldis Chapman - protection
11 - Danny Espinosa
30 - Brett Wallace
45 - Alexi Ogando
102 - Chris Valaika

2010
Drew Stubbs - protection
9 - Julio Borbon
46 - Daniel Ray Herrera
70 - Juan Gutierrez
85 - Tyler Colvin
125 - Kevin Mulvey

2009
Jay Bruce - protection
5 - Justin Masterson
13 - Grant Balfour
49 - Ryan Hanigan
58 - Luis Rodriguez
97 - Mike Lincoln

2008
Homer Bailey - protection
4 - Josh Hamilton
18 - Joakim Soria
27 - Andy Sonnanstine
34 - Norris Hopper
43 - Bobby Seay

2007

Elizardo Ramirez - protection
8 - Chad Billingsley
15 - Lastings Milledge

18 - Kevin Kouzmanoff
27 - Ben Zobrist
30 - Ricky Nolasco
86 - Bill Bray

108 - Martin Prado
120 - Alexis Gomez

2006
Edwin Encarnacion - protection
34 - Edinson Volquez
64 - Chris Denorfia
103 - Brian Shackelford
124 - Jason Repko

2005
Luke Hudson - protection
8 - John Buck
23 - Russ Adams
36 - Daniel Cabrera
42 - Brian Bruney
58 - Duaner Sanchez

2004
Ryan Wagner - protection
31 - Juan Dominguez

45 - Stephen Smitherman

76 - Ray Olmedo
103 - Luis Terrero
120 - Jack Cressends
150 - Roy Corcoran

2003
Austin Kearns - protection
28 - Jeremy Affeldt
49 - Wily Mo Pena
69 - Joe Borowski
71 - John Stephens
99 - Trey Lunsford
111 - Ryan Bukvich
148 - Ryan Thompson

2002
Adam Dunn - protection
25 - Jose Acevedo
53 - Willie Harris
75 - Vance Wilson
92 - Angel Santos
113 - Mike Buddie
148 - Felix Martinez

2001
8 - Pedro Feliz
69 - Hiram Bocachica

99 - Reggie Taylor
145 - Chris Turner
Overall Record
Win Loss Pct
2869 1968 .593
Owner: Scott Eggen - 1989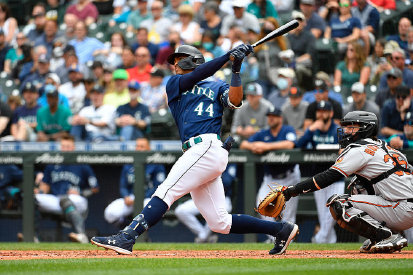 Cincinnati Reds Award winners

Most Valuable Player
2013 - Adrian Beltre
2011 - Josh Hamilton
2006 - Derrek Lee
2001 - Jason Giambi
1990 - Eric Davis

Cy Young Award
2011 - Roy Oswalt
2002 - Kevin Appier
1999 - Roger Clemens

Rookie of the Year
2012 - Josh Collmenter
2008 - Josh Hamilton

Fireman Relief Award
2015 - Aroldis Chapman
2014 - Aroldis Chapman
2011 - Joakim Soria
2010 - Joakim Soria
2009 - Joakim Soria
2008 - Joakim Soria
2006 - Mariano Rivera
2000 - Scott Williamson

Silver Sluggers
2015 - Adrian Beltre - 3B
2013 - Adrian Beltre - 3B
2013 - Josh Hamilton - OF
2012 - Adrian Beltre - 3B
2011 - Josh Hamilton - CF
2009 - Josh Hamilton - CF
2009 - Andre Ethier - OF
2008 - Adam Dunn - OF
2006 - Derrek Lee - 1B
2005 - Adam Dunn - OF
2005 - Barry Larkin - SS
2002 - Jason Giambi - 1B
2001 - Jason Giambi - 1B
2001 - Barry Larkin - SS
2000 - Barry Larkin - SS
1999 - Eric Davis - OF

No Hitters
2000
Brett Tomko vs Milwaukee Brewers
1999
Brett Tomko vs Minnesota Twins

Hit of Cycle
2017
Joey Votto vs New York Mets
2012
Josh Hamilton vs Philadelphia Phillies

Home Run Derby winner
2017 - Adrian Beltre
2013 - Josh Hamilton
2011 - Josh Hamilton
2017: 105-57 NL East champions. Draft position 25th.

Overview: The Reds had a strong team in 2017, ending with the top record in the National League. They ran into some hard luck in the divisional round vs the upstart Phillies and ended up falling short of team aspirations. The Reds have long been a team able to rebound quickly, willing to make the moves to get the pieces they need, or sell off if that doesn't materialize. This time they went out and got Chase Anderson to take over the top spot in the rotation, Pat Neskak in the pen as well as a platoon catching option in Chirinos. These additions, as we will see, make a big difference in the outlook for the defending NL East champions.

Starting Rotation: The Reds typically have a strong rotation, making it a habit to go out and get one of the top pitchers available. Tanaka and Hendriks in past years and now this year Chase Anderson. Anderson steps in as potentially the number one pitcher and he will limit base runners well. It's a bit of a guess on who will win the #2 spot. Possibly strong veteran Kyle Hendriks but don't sleep on rookie Luis Castillo from getting his shot. Masahiro Tanaka will round out the top four and give the Reds a deep rotation. It has its flaws, namely the lack of a guy who can routinely go deep in the game. This should not be a big problem as it will allow for pinch hitting and then rely on the bullpen. Martin Perez, if he remains on the team, will round out the rotation and get a few starts for Castillo as he gains experience. This rotation can go toe to toe with many in the National League.

Bullpen: There are some big names at the back of this bullpen. The biggest is closer Aroldis Chapman. He has some flaws, as RHB will occasionally get to him but traditionally it is tough to take him deep. Raisel Iglesias is tough on RHB but will allow lefties to reach. However, he also stays away from the long ball and even limits extra base hits all together. Therefore, especially with a 2 or 3 run lead, the Reds shouldn't be too concerned about relying on Iglesias. Hector Neris has had his name on the trade block all off season, but thus far no takers. He does struggle vs LHB, but really is not a terrible closer. Ideally, he would be used in the 7th inning to limit the damage. Still, he can be relied on to get out of a tough situation. Newly acquired Pat Neshak will handle the set up duties quite well. If the Reds left these four on the roster, some match up managing could really make this a deep bullpen. Lorenzen can handle a few innings should a starter leave early.

Starting Lineup: Joey Votto headlines this lineup, and will terrorize lefties and righties. His discerning eye will get him on base almost half the time. Adrian Beltre will act as the big RBI man behind Votto, especially vs LHP. Jay Bruce and Mitch Haniger can do so vs RHP and those four will get the Reds up early. Up the middle, Billy Hamilton can run in center. He won't reach base as often as you'd like from a leadoff man, but none the less he can reach and when he does he will be on the move. Jean Segura will see the bulk of the time at short and Derek Dietrich and Jose Peraza will share 2B and utility duties. These guys hold their own offensively, but won't be expected to rack up big RBI totals. Tim Beckham is likely the odd man out and could be dealt. Catching is a combo platter. Chirinos was acquired this off season to handle lefties, and he does that well. Tucker Barnhart likely will see the bulk of the time vs RHP, but depending on managements preferences Mesoraco could also showcase some power.
This Reds lineup has some holes, namely vs LHP in the outfield. There should be no shortage of home runs up and down the lineup.
Defense and Speed: Tucker Barnhart will see his fair share of starts behind the plate as he has the ability to stifle the running game. He might be the personal catcher for Luis Castillo. The outfield arms will have an effect on the base running, but the range of the fielders all around is nothing to brag about. Just average, save for Beltre at 3rd. Peraza, Segura and Hamilton can fly.

Surplus/Deficiencies: The Reds could really use an OF bat vs LHP, and maybe 1 more arm in the pen. Depending on how serious the Reds find their situation, they do have some pieces to trade. Martin Perez has been mentioned and so has Hector Neris. Robert Stephenson and Homer Bailey are also guys who are not helping a playoff team and could get moved, but it can be hard to find a motivated player on that market. The Reds do have Tim Beckham, a FT SS/2B, who should be helpful for the future as well.

Outlook: Even before the Reds add pieces in the draft, they can look at their team as potentially complete. They will add the smaller needs in the draft that push them far along the road to repeat NL East championships. For 2018, the Reds top divisional contender will be the Washington Nationals. Both teams have strong core of offensive players, although the Reds may find themselves a tad behind the Nationals from an offensive front. Whatever amount they are behind on offense, however, they make up for from the pitching side. This will make the Reds and Nats a very fun race down the stretch. With these games played FTF, the excitement should be paramount. Perhaps whoever ends up making the best decisions on draft day to supplement their shortages will find themselves with a leg up. Whichever team doesn't wind up as division champs can get their revenge from the wild card slot.
Reds series #18 thru #20 Instruction sheet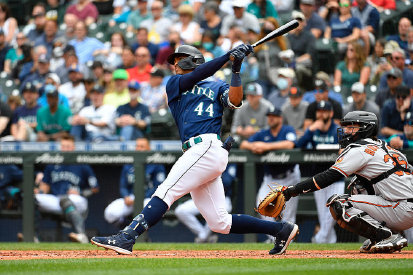 Reds series #21on Instruction sheet