Pittsburgh Pirates
Draft History
2018
no protection
8 - Miguel Andujar
30 - Yandy Diaz
30B - Dominic Smith
38 - Brandon Morrow
42 - Dominic Leone
61 - Anthony Swarzak

2017
Tyler Glasnow - protection
15 - Jose De Leon
42 - Jeimer Candelario
45 - Roman Quinn
53 - Joseph Musgrave
105 - Brock Stewart
122 - Renato Nunez
127 - Tyler Austin
135 - Jose Rondon

2016
Jung Ho Kang - protection
10 - Lance McCullers
13 - Max Kepler
18 - Devon Travis
73 - Richie Schaffer
103 - Brian Johnson
133 - Andrew Faulkner

2015
Gregory Polanco - protection
8 - Dilson Herrera
44 - Kevin Quakenbush
74 - Roenis Ellis
88 - Enrique Hernandez
140 - Ben Paulsen
149 - Jason Rogers

2014
Gerrit Cole - protection
6 - Hyun-Jin Ryu
36 - Ryan Goins
41 - Josh Phegley
63 - Cesar Hernandez
109 - Matt Tuiasosopo

2013
Starling Marte - protection
9 - Quinton Berry
99 - Scott Moore
129 - Adam Rosales

2012
Alex Presley - protection

2011
Pedro Alvarez - protection
141 - Erik Kratz

2010
Andrew McCutchen - protection
16 - Derek Holland

57 - Junichi Tazawa
98 - Laynce Nix
105 - Andres Blanco
106 - Jose Lobaton
136 - Alberto Arias

2009
Sean Burnett - protection
41 - Jeff Nieman
71 - Sean Rodriguez
107 - Dewayne Wise
137 - Billy Sadler


2008
Steve Pearce - protection

2007
Josh Sharpless - protection
16 - Matt Kemp
79 - Wes Littleton
80 - Jason Hammel
84 - Todd Wellemeyer
110 - Cha-Seung Baek
122 - Nick Masset

2006
Zach Duke - protection
21 - Nate McLouth
23 - Tom Gorzelanny
48 - Anderson Hernandez
58 - Ronny Paulino
69 - Fernando Rodney
109 - Dan Ortmeier
119 - Walter Young

2005
Mike Gonzalez - protection
9 - JD Closser

38 - Gustavo Chacin
81 Ricky Bottalico
122 - Sergio Mitre
144 - Scott Atchison
145 - Justin Knoedler

2001
15 - Osvaldo Fernandez
45 - Hector Ortiz
81 - Brian Ward
141 - Elvis Pena
Past Owners:
Richard Loutzenheiser 2014
Brian Calvi - 2013
Mike Jaffe 2012
Tim Chase 2011-2012
Peter Brockway 2004-2010
Kevin Dunleavy 1996-2003
Steve Evans 1995
Jeff Thomas 1994
Ryan Covey 1989-1993

Overall Record
Win Loss Pct
2129 2706 .440

The Pittsburgh Pirates moved to the American League in 2017
Est. 1989
Owner: Nate Feuerer - 2015
Pirates 1st trimester Instruction sheet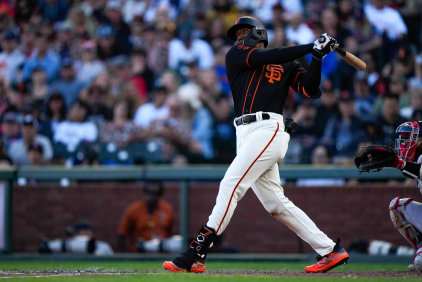 Pittsburgh Pirates Awards Winners

Cy Young Award
2006 - Pedro Martinez
2001 - Pedro Martinez
1999 - Pedro Martinez

Rookie of the Year
2015 - Hyun-jin Ryu
2010 - Andrew McCutchen

Silver Sluggers
2015 - Jed Lowrie - SS
2008 - Adrian Beltre - 3B
2006 - Jason Bay - OF
2002 - Brett Boone - 2B

Pittsburgh Pirates

2017: 68-84, 4th in AL Central, Draft Position 8

Overview: It seems as if the Pirates have gotten unlucky and that has put them into a difficult position. The team has been trying to find an influx of youth. Lance McCullers is looking strong. Yet, Devon Travis has been hurt, Gregory Polanco struggled, Tyler Glasnow struggled, Joe Musgrove did not impress, and Jeimer Candelario could have an impact next year, but did not see much time in the bigs this year. The parent club is not helping by not provided a territorial this year This has left the team with some aging talent and some holes that are proving difficult to fill.

The team has started to address its needs by dealing from an abundance of pitching for position players. Specifically, they moved Dallas Keuchel for Lorenzo Cain and Jose Alvarez. This got them a centerfielder, but it does not really make them younger.

The question this team needs to ask is if they find a way to cash in on some aging players now while they still have value. Perhaps they could move Zimmerman (33) or Cozart (32), but that would create more holes in the offense. Pitching-wise, maybe they need to move Hyun-Jin Ryu (30), Charlie Morton (34) or Jason Vargas (34) and start someone like Ubaldo Jimenez (although he is awful). Given the gaps they have, something like this may be necessary. But they should do that from the perspective of going for youth.

Starting Rotation: If they key all of their starters, it is not a bad rotation. Lance McCullers may actually be their #1 in front of Gerritt Cole although McCullers does not seem elite. Cole gives up home runs to lefties. That may be mitigated by his terror rating, but still. Jason Vargas is a decent #3. Hyun-Jin Ryu is an ok #4 but he also gives up home runs. Charlie Morton and Joe Musgrove are acceptable #5 guys. But it seems like at least some of these should be moved to fill out the starting line-up.

Bullpen: There is not a true closer or a shut down guy. Nick Vincent is not bad. Brock Stewart is a ROOGY and Jose Alvarez is a LOOGY but the pen needs help.

Starting Lineup: The top of the order is certainly good. Lorenzo Cain (cf) and Sterling Marte (lf when he plays) are good leading off. Greg Garcia (3b) is a good platoon guy versus rhp who can also lead off Zach Cozart (ss) is a monster for a ss and Ryan Zimmerman (1b) still has good power. After that, it sort of collapses. The Pirates need help at 2b (or 3b depending on where Garcia plays). They need help at catcher since Chris Stewart and Miguel Montero cannot do it alone. Polanco and Mahtook can fill out the outfield but neither are great. I think they need a dh. There is a core here that is ok but they need to fill out the lineup.

Defense and Speed: It is great in this game to have a defensive centerfielder and Cain provides that. Cozart is very good at shortstop. The rest is ok. Montero's arm at catcher – regardless of what the starting staff might say – is bad when he plays. But they need maybe another 150 real PA's at catcher. Cain and Marte have legitimate base stealing ability.

Surplus/Deficiencies: As I mentioned above, they need PA's at second or third, catcher and dh. They also need more help in the bullpen. They have a bunch of excess starts – they are not necessarily amazing starts, but reasonable ones. Teams may want to come to them for pitching.

Outlook: I think they may fall into the cellar behind Detroit. What we can see of their offense may be better than Detroit's but their pitching staff – even though it is deeper – is not as strong. But maybe this team needs to tear itself down more so it can build itself back up. There is a core here with enough young players who can rebound that there is hope. But they need to get a few more breaks with young talent.
Pirates 2nd/3rd trimester Instruction sheet