Minnesota Twins
Draft History
2018
Tyler Hildenberger
15 - Eric Thames
43 - Mark Leiter
69 - Jacob Barnes
98 - Jose Leclerc
104 - Zack Granite
108 - Greg Allen
118 - Craig Gentry
148 - Josh Smoker

2017
Jose Berrios - protection
13 - Junior Guerra
43 - Bruce Rondon
66 - Adam Rosales
73 - Rickie Weeks
103 - Byung Ho Park
133 - Miguel Socolovich
140 - Zach Neal

2016
Miguel Sano - protection
89 - Sandy Leon
101 - Rich Hill
108 - Shane Peterson
122 - Michael McKenry
124 - Matt Duffy (Hou)

2015
Danny Santana - protection
32 - Robinson Chirinos
54 - Kirk Nieuwenhuis
92 - Daniel Robertson
98 - Adam Duvall
128 - Matt Clark
134 - Jeff Francis

2014
Oswaldo Arcia - protection
17 - Josmil Pinto
24 - Jimmy Nelson
54 - Tanner Roark

70 - Zach Walter
127 - Vidal Nuno
144 - Andrew Albers

2013
Scott Diamond - protection
5 - Mike Olt
35 - Brandon Moss
37 - Travis Blackley
65 - J.J. Hoover
67 - Scott Atchison
69 - Jeremy Horst
88 - Justin Grimm
125 - Taylor Green

2012

Joe Benson - protection
55 - Al Alburqerque

60 - Hector Sanchez
73 - Brad Hand
85 - Nick Hagadone
93 - Charlie Blackmon
111 - Michael Fiers

2011
Danny Valencia - protection
55 - Matt Reynolds
85 - Scott Mathieson
105 - Brooks Conrad
106 - P.J. Walters
112 - Luke Hughes
115 - Darwin Barney

2010
Brian Duensing - protection
54 - Todd Coffey
88 - Rusty Ryal
119 - Neil Walker
126 - Edwin Maysonet
133 - Brett Tomko

2009
Denard Span - protection
29 - Matt Thornton
110 - Matt Tolbert
133 - Chan Ho Park
140 - D.J. Carrasco
149 - Chad Moeller

2008
Kevin Slowey - protection

21 - Chin-Lung Hu
35 - Justin Germano
42 - Ryan Ludwick
69 - Shelley Duncan
76 - Ron Villone

2007
Matt Garza - protection
10 - Adam Loewen
40 - Alexi Casilla
41 - Ubaldo Jimenez
67 - Josh Hancock
100 - Rick Bauer

2006
Francisco Liriano - protection
2 - Andy Marte

8 - Kyle Davies
30 - Dustin McGowan
38 - Craig Hansen
52 - Brandon Medders
68 - Luis Rodriguez

98 - Lenny DiNardo
132 - Melky Cabrera

2005
Joe Mauer - protection
7 - David Bush
29 - Gabe Gross
37 - Brandon League
64 - Chris Shelton
102 - Andy Green

2001
52 - Jeff Tam
64 - Tanyon Sturtze
74 - Mark Wohlers
76 - John Barnes
91 - Damon Minor
Past Owners:
Tom Peterson 1993
Jim Williams 1992
John Murray 1991
Troy Adam 1989-1990

Overall Record
Win Loss Pct
2406 2467 .494
Est. 1989
Owner: Ken Hole - 1994
NBC-Dynasty Champions - 2010
Twins 1st and 2nd trimester Instruction sheet
National League Pennant
2010
2015

NL Central Pennant
2009
2015

NL Wild Card
2010
2011
2013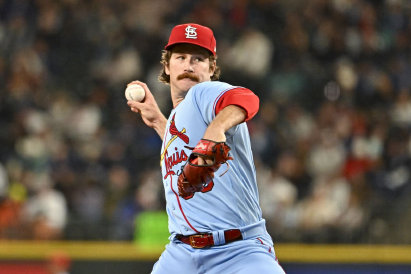 Minnesota Twins Awards winners

Most Valuable Player
2010 - Joe Mauer

Cy Young Award
2010 - Dan Haren
2008 - Erik Bedard

Fireman Relief Award
2001 - Keith Foulke

Rookie of the Year
2007 - Francisco Liriano

Silver Sluggers
2016 - David Peralta - OF
2011 - Rickie Weeks - 2B
2011 - Joe Mauer - C
2010 - Joe Mauer - C
2010 - Torii Hunter - CF
2009 - Joe Mauer - C
2007 - Joe Mauer - C
2002 - Rich Aurilia - SS
2001 - Jeff Kent - 2B
2017: 81-81 5GB Draft position 15th

Overview: In looking over this lineup, one giant thing stood out. Everyone, outside of Miguel Sano, is essentially 30 or over. Most are over. That might also speak to the careers of some of these guys too, but that is not to disrespect the careers they had. Many are being held on to for perhaps sentimental reasons. At any rate, this version of the Twins batters is old. The Twins have a long history of utilizing the last half of guys careers. They seem to like old guys, maybe assuming this is the new 'market inefficiency'.
Last season the Twins were .500 and they draft 15th, which is right where you would expect them. They are in danger, however, of just holding on to the .500 spot and getting stuck there. Some teams would do a big sell off and shoot for a few years of lottery. Others would move a piece or two to try and get in the playoffs and then hope for some luck. That worked to some degree for the Phillies, last seasons NL Central winners, as they parlayed a weaker division championship into a NLCS birth. Is that worthwhile? It all depends on how much bragging you like to do.

Starting Rotation: Jimmy Nelson likely will get the ball opening day. He has a lot going for him, and is just really entering his prime. If he can keep his shoulder in check, that is. The number two spot in the rotation is up for grabs. Rich Hill actually has a strange ability, this year at least, to get out right handed batters. As a lefty, that is a good ability to have. He will walk the lefties, but still should be a good combination with Nelson. Jose Berrios is a nice number three option. He has a ton of upside, and I wouldn't be overly surprised if he was in consideration for the opening day start next season. Tanner Roark is also adequate, and when looked at from the four spot he is a bonus. Like Berrios, he will struggle vs lhb at times, but he really gets out the righties. A bit of trouble with the long ball is all that keeps him from moving up in the rotation. There are a few other arms here, RA Dickey has a useable arm and Junior Guerra could step up if needed. This rotation is actually not bad for this season, it's the long term that is an open question. Jimmy Nelson might be limited short term and Dickey and Hill might not be around forever. Roark should provide some stability for Nelson to get back on the horse and for Berrios to take that next step.

Bullpen: Wade Davis headlines this group. He is one of the better closers in the league. The guys behind him will be challenge Davis, should he falter. Adam Warren could even close out games if Davis wasn't available. Uehara and Hildenberger are both excellent arms as well. Blevins(LOOGY) and Strickland(ROOGY) are there for the key matchups. To beat the Twins, you need a lead off their starter. This bullpen is strong.

Starting Lineup: As I already highlighted, this group is old. Their best hitter, Miguel Sano, is the exception. He has power and some on base skills. As he develops he should provide even better offense. Jon Jay might score a lot of runs batting in front of Sano. Phillips can also drive some in. Things get weaker beyond that. Gattis does provide above average offense at catcher, but he can't be counted on every day. Moss at first struggles against RHP and there is a big one within the division in Max Scherzer. Elvis Andrus will play SS, and provide average offense. He might get into a few, especially against the Cole Hamels of the world, or Madison Bumgarner. Those matchups favor the Twins. Prado will see the field vs LHP as well, playing somewhere. Actually, against lefties this lineup isn't bad. It's the righties that the Twins will struggle against. In the outfield, Jay we already highlighted. Span and Peralta both are average hitters, maybe a bit below. However, they play high offense positions and thus it hurts the Twins more. All things considered, this group might have trouble this season and age isn't on their side.

Defense and Speed: One thing the Twins do well is steal bases. Santana(off the bench), Span, Peralta, Andrus and Phillips will all run. This will give the Twins an opportunity to go against the new theories of baseball. The bunt and run theory, old school, could be a consideration. They've got the speed. Defense is not a strong point. Gattis will have trouble with the speedy runners, although Leon can step in for the key spots to shut that down. Andrus lost a step on defense, and the outfield isn't doing much either.

Surplus/Deficiencies: The biggest deficiency of this team is age. The hitters are old. The pitchers have some younger guys. Surplus… definitely some bullpen arms could be moved. However, is the market good for set up guys? Perhaps, but not everyone values those top end set up guys unless they are pushing for a playoff run.

Outlook: The Twins are in a tough spot. Their pitching rotation is good enough to not lose games, although they won't be the main reason they win games against better teams. The bullpen, however, won't blow many leads and will shorten games. I really like the back end of the pen, the last 4 guys are all end of game type pitchers. The offense, however, is lacking that star flair. Sano will lead things, but who will join him?
Still, the Twins have pick 15. They could focus on a few bats in the draft. Perhaps they grab an outfield bat early, maybe find another bat in the 2nd round. Doing this could push this offense up a notch. Couple that with a historically weaker division and the Twins could challenge the Phillies.
There is another side to this story, though. The Twins are in danger of a fast collapse. Their offense is old(did I say that already?). If it is not supplemented with a youth infusion things could get ugly. But, draft a few bats and the Twins could get into the playoffs. Once there, you can roll the die and hope for luck. It could happen, the best teams don't always win the series.
Twins 3rd trimester Instruction sheet