Oakland A's
Draft History
2018
Franklin Barreto - protection
5 - Ryan McMahon
35 - Boog Powell
65 - J.T. Riddle
125 - Tyler Danish
131 - Andrew Stevenson
135 - Jose Torres
143 - Tomas Nido

2017
Sean Manaea - protection
9 - Jharel Cotton
26 - Chad Pinder

2016
Mark Canha - protection
6 - Yasmany Tomas
71 - Oscar Hernandez
119 - Keyvius Sampson

2015
Billy Burns - protection
16 - Chase Anderson
18 - J.T. Realmuto
83 - Daniel Hudson

2014
Sonny Gray - protection
55 - Derek Dietrich
110 - Jake Diekman
140 - Kyuji Fujikawa

2013
Yoenis Cespedes - protection
44 - Carter Capps
104 - Travis Ishikawa
111 - Josh Roenicke
134 - Munenori Kawasaki

2012
Jemile Weeks - protection
8 - Alejandro De Aza
38 - Michael Taylor

2011
Chris Carter - protection
12 - Brennan Boesch
33 - Zach Braddock
63 - Angel Sanchez
123 - Landon Powell
142 - Ryota Igarashi

2010
Brett Anderson - protection
3 - Trevor Cahill
33 - Brett Carroll
63 - Bryan Augenstein
123 - Chris Pettit

132 - John Mayberry

2009
Carlos Gonzalez - protection
11 - Gio Gonzalez
24 - Chris Dickerson
62 - Greg Reynolds
83 - Phil Dumatrait
122 - Juan Castro

131 - Zach Jackson

2008
Kurt Suzuki - protection
6 - Daric Barton
32 - Lenny DiNardo

37 - Emilio Bonafacio
67 - Kei Igawa
88 - Donnie Murphy
98 - Jamie Burke
115 - Ruddy Lugo
120 - Masumi Kuwata

2007
Jason Windsor - protection
no draft picks

2006
Huston Street - protection
no draft picks

2005
Joe Blanton - protection
3 - Kaz Matsui
11 - Akinori Otsuka
51 - Chris Snyder
98 - Geronimo Gil
115 - Corey Hart
129 - Dennys Reyes
149 - Juan Brito

2004
Rich Harden - protection
15 - R.A. Dickey
22 - Bo Hart
48 - Ryan Freel
61 - Garrett Atkins
121 - So Taguch

i
2003
Mark Ellis - protection
11 - Kazuhiru Ishii
91 - Keith Ginter
101 - Andy Fox
131 - Lance Carter

2002
Eric Hiljus - protection
5 - Tsuyoshi Shinjo
33 - Lance Davis
54 - Joe Beimel
60 - Chad Zerbe
112 - Alex Cintron


2001
104 - Eric Byrnes
120 - Tomas De la Rosa
133 - Kory DeHann
143 - Rich Loiselle
149 - Alex Hernandez
Past Owners:
Mike Goodhope 1999-2001
Tony Perkins 1998
Eddie Thomas 1990-1997
Beau Gillette 1989

Overall Record
Win Loss Pct
2319 2515 .480

Est. 1989
Owner: David Sabal - 2002
A's 1st trimester Instruction sheet
AL West Pennant
1991
1995

AL Wild Card
1996
2000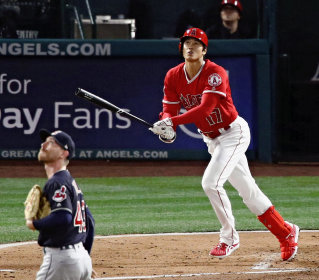 Oakland A's Award winners

Rookie of the Year
2012 - Jemile Weeks

Silver Sluggers
2001 - Carlos Delgado - 1B
Oakland Athletics

2017: 67-95, 4th in AL West, Draft Position: 5

Overview: In 2013, the Athletics just missed the playoffs going 90-72 but missing falling 6 games short of the White Sox for the 2nd wild card spot. In 2014, they went 81-81. They then fell into three straight 60+ win seasons. It is hard to tell right now if they are climbing out of this or still in rebuilding mode. The parent club has not helped them with good territorials, and the team has not had great 1st round success in the draft with the notable exception of snagging J.T. Realmuto in 2015. Their draft may have been hampered by a lack of later round picks which cut into the teamís later depth.

That said, there is some youth here. Jharel Cotton and Sean Manaea could certainly develop. Franklin Barreto obviously could develop. Yet there is not a good deal of young star power. In seems like this team is going to have to figure out a way to get some depth. They certainly did this when they moved Gio Gonzalez for Jason Heyward and AJ Schugel. But they may want to think about trading down in the draft in order to get some more bodies that contribute for a few years or may turn into assets that they can package for longer term talent.

The immediate problem, though, is that unless I am missing something they need a first baseman. They will have to address this somehow.

Starting Rotation: The rotation is not awful. However, they will give up some home runs and they do not have a real ace starter. They should be able to eat some innings and grab some wins. But especially Dan Straily, Ricky Nolasco and Trevor Cahill (if he starts) give up the long ball to rhb. Even if Oakland is a pitcherís park, that will hurt on the road.

Bullpen: Sean Doolittle is an elite closer and Oakland may want to try to trade him for some depth. But he is only 31 so he may be an asset worth hanging onto. After that, the bullpen is pretty problematic. Trevor Rosenthal and Daniel Hudson both have major control issues. A. J. Schugel helps but he only has 32 innings in real baseball. The Aís may need to address this in the draft.

Starting Line-Up: It is hard to evaluate the offense because they do not have a first baseman. They also need some help at dh. Mark Canha, Jarrett Parker, Yasmany Thomas and Ichiro seem to come close to fulfilling lf and dh but there they are short. Beyond that, they have some good hitters in Heyward, Realmuto and Evan Longoria. Chad Pinter and Jace Peterson provide some power as a platoon at 2nd base. But it is not a strong line-up either in terms of on-base or power. If they can find a decent hitting 1st baseman, they could be ok, but it is not a scary offense by any means.

Defense and Speed: Cameron Maybin provides both speed and defense out of centerfield. Realmuto has a -1 arm at catcher. But the rest of it looks pretty average and without a major hole.

Surplus/Deficiencies: As I mentioned, they need a first baseman. They also need at least a part time shortstop to make up for Troy Tulowitzkiís injury. They also need help at dh but a rebuilding team can usually resolve that in the free agent draft. They could trade Sean Doolittle. Beyond this, I think they do have some pieces they could be creative with. But they need to make first base a priority. There are first base options in the draft but would they want to spend the 5 on them?

Outlook: I think the team has elements that could surprise on any given day, but it could be a long season for the team. I think they have been trying to find high end talent which is something every team needs. But it has not paid off yet. I think the team needs to find depth and hope they can translate some of that into real talent while hoping some of their young pitchers come together. I suspect even with a solid first baseman they will probably be at the bottom of the division again.
A's series #10 thru #17 Instruction sheet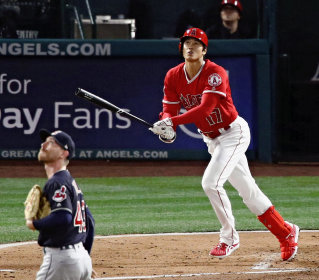 A's series #10 thru #17 Instruction sheet