Philadelphia Phillies
Draft History
Rhys Hoskins - protection
27 - Colin Moran
57 - A.J. Minter
85 - Eric Skoglund
87 - Jose Alvarado
95 - Victor Arano
147 - Drew Steckenrider

2017
Tommy Joseph - protection
14 - Jorge Alfaro
50 - Cody Reed
80 - Grant Dayton
84 - Zach Eflin
94 - Donnie Hart
114 - Juan Centeno
150 - Jonathan Holder

2016
Odubel Herrera - protection
11 - Aaron Nola
41 - Michael Feliz
68 - Adam Conley
107 - Pedro Baez
118 - Josh Osich
143 - Jacob Lindgren

2015
Mikeal Franco - protection
28 - Jorge Polanco
40 - Trevor May
78 - Sam Tuivailala
79 - Buck Farmer
108 - Jesus Sucre
122 - Chasen Shreve
130 - Aaron Altherr
144 - Gregorio Petit

2014
8 - Marcell Ozuna
19 - Jonathan Villar
51 - Neal Cotts
68 - Alfredo Simon
80 - Henry Urrutia
105 - Brandon Maurer
134 - Wilfredo Tovar

2013
Freddy Galvis - protection
14 - Wily Peralta
55 - Rafael Ortega
80 - Stephen Pryor
90 - Eric Stults
102 - Omar Quintanilla
133 - Ryan Jackson
137 - Brian Morris
140 - Brock Holt
142 - Alfredo Simon

2012
Michael Stutes - protection
36 - Brian Bogusevic
56 - Tyler Chatwood
71 - Kelvin Herrera
76 - Dustin McGowan
101 - Eduardo Escobar
131 - Andrew Carignan
150 - Steve Clevinger

2011
Dominic Brown - protection
9 - J.P. Arencibia
14 - Joaquin Benoit
28 - John Axford
58 - Corey Patterson
91 - Dan Johnson
118 - Gregory Infante
148 - Jose Ceda

2010
Antonio Bastardo - protection
44 - Angel Guzman
91 - Jason Vargas
102 - Michael Aubrey
104 - Randy Ruiz

107 - Randy Choate
122 - Mike McCoy
150 - Chris Johnson

2009
Lou Marson - protection
26 - Gabby Sanchez
47 - Jason Motte
64 - Jeff Larish
86 - Mitch Maier
116 - Kevin Jepsen
126 - Wade LaBlanc
146 - Phil Coke

2008

Kyle Kendrick - protection

2007

Cole Hamels - protection
1. Chris Young
31 - Carlos Ruiz
70 - Ruddy Lugo
73 - Carl Pavano
121 - Rafael Perez

2006
Robinson Tejada - protection
12 - Brian Anderson
42 - Chuck James
72 - Bryan Bullington
75 - Shin-Soo Choo
90 - Pete Orr
107 - George Sherrill
147 - Ryan Speier

2005
Gavin Floyd - protection
20 - Jose Capellan
28 - Brad Hawpe
40 - Frank Francisco
77 - Josh Kroeger
83 - Carmen Cali
85 - Roman Colon

2001
17 - Chris Richard
34 - Horacio Estrada
47 - Matt Wise
68 - Reid Corneilius
87 - Toby Hall

98 - Mark Smith
124 - John Wetteland
134 - Jose Rodriguez
144 - Julio Santana
Past Owners:
Frank Schneider 1991-2000
Jim Condon 1990

Overall Record
Win Loss Pct
2392 2304 .509
Est. 1990
Owner: Jeremy Dieser - 2001
Phillies series #1 thru #19 Instruction sheet
NBC-Dynasty Champions - 2011, 2014
National League Pennant
2003
2011
2014

NL Central Pennant
1996
1997
2008
2010
2011
2014
2017

NL Wild Card
1993
1995
2003
2009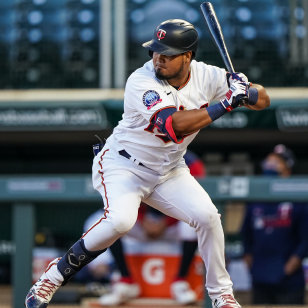 Philadephia Phillies Awards Winners

Most Valuable Player
2015 - Chris Davis

Cy Young Award
2015 - Cliff Lee
2012 - Roy Halladay
2009 - Roy Halladay

Silver Sluggers
2016 - Chris Davis - 1B
2015 - Chris Davis - 1B
2015 - Coco Crisp - CF
2015 - Matt Holliday - OF
2011 - Matt Holliday - OF
2008 - Chase Utley - 2B
2008 - Miguel Tejada - SS
2007 - Miguel Tejada - SS
2007 - Scott Rolen - 3B
2017: 86-76 NL Central Champs

Overview: The Phillies won perhaps the weakest division in all of NBC last season. They then faced the top team in the NL, the Reds, and must have sold off a potential(but unlikely?) first born as they somehow escaped in the divisional round. They couldnít mortgage any more potential children and thus got pounded by the Cubs in the NLCS. Still, this season had to be classified as a success.
The Phillies surprising run to the NLCS should be noted. Once in the playoffs, anything can happen. While usually the best teams come out on top, it doesnít always happen. For us, it is important to remember and when close it is worth it to push into the playoffs. That is why we play, right? Although, some might say we play to draft the better prospects. That is fun too. But the draft is one day. The playoffs, one winter.(one fall would be nice, but I am being realistic).

Starting Rotation: Do all stud pitchers have a last name staring with S? Chris Sale terrorizes the AL Central. Here in the NL, Max Scherzer does the same. Scherzer will win most games he is in and contend for the Cy Young. The only thing going against him is his birthday. At 33 years of age, Scott Boras would say he is just entering his prime. If you believe Mr Boras, then double down on Scherzer. Cole Hamels is the easy choice for #2 starter and he also will win a lot of games. Like Scherzer, he needs Boras to sell his long term abilities. Either way you slice it, this 1-2 punch could lead many teams to contention. After that, Aaron Nola and Tyler Chatwood round out the full time guys. They will have their games, but some matchups(LHB) could cause more trouble than others. Still, as the 3-4 guys in a rotation, you could do a lot worse. There are a few options to fill out the rotation, but perhaps the draft is a better answer.

Bullpen: The two guys listed at closer for the Phillies are not really suited to lock down the close game. Theyíve got the rating, but not really the numbers on their side. Pedro Baez will be a useable arm in the pen. Ideally, he would pitch the 7th inning, but in a pinch could be relied on for the 8th. Grant Dayton could be a LOOGY, but should never face a big RH bat. Holder Hart and Feliz sounds like a law firm. Instead they are the three other guys currently slated to hold down bullpen spots. This might change mightily on draft day, and if the Phillies hope to repeat as division champs they will need to make big changes to the relief corps.

Starting Lineup: There arenít many guys who can lead this team against either handed pitcher. Marcel Ozuna is the clear cut leader. Cesar Hernandez is next, but he specializes more in reaching base than straight out power. After that, the Phillies will rely on guys who pick on one side or the other. Long term, Jorge Alfaro will be a good catcher. For now, in limited action(i.e. against the Twins for starters) he will beat up opposing pitchers. Travis díArnaud can hit for power, and beat up lefties, but isnít a long term answer behind the plate. There are several first baseman on the roster. Long time Philly, Matt Holliday, once again has home run power, but beyond that he will only reach first. Granted, he does that well vs LHP. Likewise, Chris Davis can launch the ball, but he also wonít reach base often. That theme continues for Tommy Joseph. The Phillies, without the benefit of a DH, should really try to trade one of these guys. New Philly, Rhys Hoskins, will put on a show. Heís got on base skills and wow on the home runs. A great addition to the outfield that also has Ozuna. Odubel Herrera is average on offense, but he makes up for it by saving runs in center. Braun and Alther are copies of each other. Mid range on base but good power. Donít need both so one should join the first base(and short stop) log jams in the trade circuit. Speaking of short, Freddy Galvis likely has the job but Jorge Polanco is pushing him for time. Neither lights up the offensive score board, but they arenít helpless and can play some defense. The offense has power, no doubt, but it seems most of the time it will be solo shots. Several long term buys on this roster, though, will keep Philly fans keeping watch.

Defense and Speed: Herrera in center will prevent runs. Galvis and Hernandez, up the middle in the infield, are decent. Franco at third is not going to win gold gloves and is more lucky that he isnít challenged for a spot. Teams may be able to steal some bases of the Philly battery. The Phillies will steal as many bases as they allow, and probably more. Good speed exists.

Surplus/Deficiencies: High average hitters arenít present, and the bullpen needs help. In addition to the log jam at 1B and SS, the Phillies also have extra 2B. They could help teams fill out roster spots, likely not key players for contenders, but they have to be willing to deal. The rumors have listed these guys, but the deal has not been fulfilled.

Outlook: On a straight up analysis, it doesnít seem like this team is destined for the post season. However, the question remains open with the NL Central. There are some long term good pieces, and some aging ones. If the Phillies deem themselves out of the race, or fall out of it, they could try and capitalize on some of their better, but older, players.
The main question the Phillies must answer: Do they think they have enough to hold off the Twins? What about the Rockies? It can be hard to step away, and perhaps there is no reason to with a top starter like Scherzer.
Phillies series #20 on Instruction sheet