New York Yankees
Draft History
2018
Clint Frazier - protection
10 - Dustin Fowler
31 - Nick Pivetta
52 - Max Fried
75 - Nick Martinez
100 - Sam Gaviglio
130 - Kyle Crick

2017
Aaron Judge - protection
1 - Yoan Moncada
77 - Ryan Schimpf
78 - Rio Ruiz
121 - Charlie Tilson

2016
Luis Severino - protection
32 - Tyler Duffey
50 - Matt Andriese
62 - Peter O'Brien
91 - Daniel Winkler
92 - Mason Williams

2015
Masahiro Tanaka - protection
3 - Dalton Pompey
5 - Christian Vazquez
30 - Jesus Aguilar

72 - Shawn Tolleson
123 - A.J. Achter
141 - Tyler Holt

2014
David Adams - protection
1 - Brad Miller
28 - Bruce Rondon
33 - Max Stassi
35 - Kevin Siegrist
65 - Reymond Fuentes
66 - Ryan Pressley

2013
David Phelps - protection
3 - Trevor Bauer
17 - Tyler Skaggs
28 - Darin Mastroianni
87 - Nick Vincent

2012
Jesus Montero - protection
51 - Tony Campana
72 - Charlie Furbush
89 - Fautino de los Santos
117 - Jordan Pacheco

147 - Josh Donaldson

2011
Ivan Nova - protection
37 - Jason Donald
49 - Juan Miranda
94 - Jordan Brown
97 - Sam Demel
135 - Ron Mahay

2010
Ramiro Pena - protection
49 - Clay Zavada
60 - Tyler Clippard
76 - Mike Carp
90 - Blake Hawksworth
97 - Luis Duranga
120 - Josh Butler

2009
Brett Gardner - protection
36 - Jesse Carlson
56 - Cliff Pennington
78 - Fernando Perez
119 - Josh Roenicke
127 - Argenas Reyes

2008
Phil Hughes - protection
29 - Dallas Braden
36 - Trot Percival
77 - Garrett Olson

2007
Scott Proctor - protection
4 - Carlos Quentin
9 - Adam Jones
56 - Tony Pena
57 - Edward Mujica
76 - Kevin Thompson

2006
Robinson Cano - protection
85 - D. J. Houlton
87 - Jake Woods
96 - Ryan Theriot
120 - Josh Wilson


2005
Dioner Navarro - protection
15 - Jason Bartlett
25 - Mike Adams
54 - Chad Qualls
105 - Justin Germano
128 - Alex Graham
136 - Tyler Yates

2004
Hideki Matsui - protection
146 - Shane Victorino

2003
Marcus Thames - protection
13 - Brandon Larson
14 - Ramon Santiago
61 - Trey Hodges
107 - Aaron Guiel

2002
Nick Johnson - protection
135 - Adrian Hernandez
145 - Mickey Calloway
146 - James Lofton
149 - Henry Mateo

2001
56 - Kevin Beirne
126 - Edgard Clemente
Past Owners:
Harold Katz 1989-1994

Overall Record
Win Loss Pct
2280 2458 .481
Est. 1989
Owner: Don Exley - 1995
NBC-Dynasty Champions - 1998, 2004, 2009
American League Pennant
1998
2004
2009

AL East Pennant
1991
1998
2009
2011

AL Wild Card
1990
1992
2009
Yankees 1st trimester Instruction sheet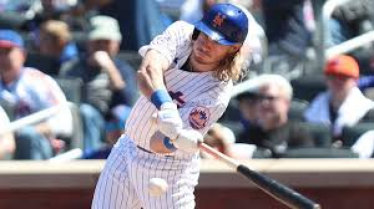 New York Yankees Award winners

Silver Sluggers
2011 - Shin-Soo Choo - OF
2011 - Travis Hafner - DH
2009 - Carlos Quentin - OF
2009 - David Ortiz - DH
2007 - Robinson Cano - 2B

2017: 72-90, 4th in AL East, Draft Position 10

Overview: The basic story here is that the offense of this team is great and, despite a few older players hanging around, it should get better long term. Anchored by Aaron Judge, Domingo Santana and, hopefully, Yoan Moncada and Austin Hedges, this offense should score a bunch of runs for the next few years. As for pitching, however, this team has Luis Severino and nothing else.

One of the things they talk about in the major leagues is that now a good team really needs to assume it will carry 7 or 8 quality starters into each season. It is hard to do that in this league since we cannot call guys up from the minors. That puts a great deal of pressure on teams in this league to make sure that they do not have a starting rotation collapse. As a result, good pitching is hard to trade for. This, then, puts even more pressure on teams not to risk good starters. It can be a difficult cycle. It will be interesting to see if New York can get out of it. As tough as Cleveland's rebuild is, at least Cleveland has a stable rotation. Where does New York find the guys to back up Severino?

With that on the table, it is worth mentioning that the Yankees are a bit if the inverse of the Mariners. Seattle, it seems, has proven that you can win by building through the draft. The Yankees are the counter-point. It seems, at least to me, that the Yankees draft the right players when the draft is happening (at least they take the guys I would take). But, unlike Seattle, the Yankees have not hit gold. First round picks 2013: Trevor Bauer (3rd overall), Tyler Skaggs, Darin Mastroianni. First round picks 2014: Brad Miller (first overall), Bruce Rondon. First round picks 2015: Dalton Pompey (3rd overall), Christian Vazquez, Jesus Aguilar. That looks unlucky. Especially Bauer, Miller and Pompey all looked like great first round choices. But they have yet to work out. I am not sure what this means about the value of the draft.

Much of the reason why the Yankees are what they are is this stretch of good-looking picks that did not work out. Again, I do not say this to fault the team because at the time many of us thought those picks were solid. But it shows the fickle nature of the draft. I would add that the parent club has not contributed as much as one might think. Judge and Severino are huge, but the David Phelps and David Adams years did not help.

The fact that the team is as good as it is is a testament to good trading. There is a young core of talent. But it is going to be a struggle to get it into contention because of the difficulty there is getting quality starters.

Starting Rotation: As I mentioned, Severino is dominant. After that, Clayton Richard is the only full-time starter, and he is not good. Travis Wood, Tyler Skaggs and Joe Ross are all floating around, but they are also not good. If this team cannot find starts, they could head back to the number one draft pick.

Bullpen: Here is another team with no bullpen outside of Tyler Duffey. How many teams are going into this draft with anything in the pen?

Starting Lineup: The outfield is dominant with Judge, Domingo Santana and Brett Gardner. Joe Mauer is still a huge bat at first base. After that, it drops off. Yangervis Solarte and Marcus Semien are good up the middle. However shortsop, 2nd and 3rd are also manned by a cast of characters, including Yoan Moncada. Miguel Rojas hits the ball well but after that, it gets dicey. Austin Hedges, offensively, leaves a good deal to be desired. I do not think the team has a full dh, although Rajai Davis, for example, has PA's floating around. The team should score runs, but with the pitching where it is, it may not matter.

Defense and Speed: Aaron Judge is an outstanding right fielder. After that, it depends on how the team wants to play it. Domingo Santana is a liability but he could dh. Miguel Rojas is good at short. Joe Mauer, surprisingly I guess, has good D at 1st. It seems like all that can be managed. Rajai Davis can steal some bases. There are other speedsters but they can only take advantage of pitchers who cannot hold runners.

Surplus/Deficiencies: The key is they need good starters and a bullpen. Without that, it is unclear where they will go. They have many picks but beyond that, not must surplus to move. They may want to think about moving Joe Mauer (34) or Brett Gardner (34) while they still have value to contending teams.

Outlook: The team still seems to be in rebuilding mode. They will probably be battling the Blue Jays and maybe the Orioles for 3rd in the division. But the real issue is what is going to happen long term. They have youth coming up. If guys like Moncada and Clint Frazier work out, the team could suddenly have depth that they could use to go get starters. But they have to be careful because they also have some guys that could go out the door soon. They may have to make some immediate sacrifices in the next few years if they want to go all the way.
Yankees 2nd trimester Instruction sheet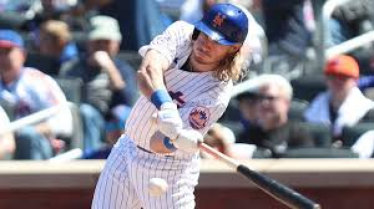 Yankees 3rd trimester Instruction sheet